MBS (Masters of Business Studies)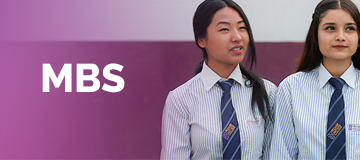 Premier College runs MBS Degree under semester system which aims to enable students to work as a competent manager in global job market. The functional areas of this degree are accounting, marketing and financial sectors. Upon post graduation, a student can easily manage own business, industries, I/NGOs and the governmental sectors as a professional business leader.
Guaranteed paid internship and job placement.
MBS in MBA flavor.
Scholarship for deserving students.
MBS @Premier bears the following Features
Regular workshops, training programs (banking and non-banking), Certification of professional courses related to area of specialization
Internships to students at various wings of CG , Banks, and other corporate bodies
Job Placements to deserving candidates.
The MBS program specifically aims to
Equip the students with required conceptual knowledge of business and management
Prepare managers in the functional areas of management
Develop knowledge and skill of business environment with both national and global perspectives
Encourage entrepreneurial capabilities in students to make them effective change agents in the Nepalese society
Develop research capability in the students
Eligibility Criteria
The candidate applying for admission to MBS Course must have successfully completed the BBS Program or a Bachelor's Degree in any discipline from Tribhuvan University or from any other University recognized as equivalent there to.
Class Timing: 6:30 a.m. to 9:30 a.m.