Grade XI & XII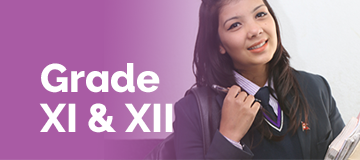 Science Stream
Premier offers Science Stream in Grade XI and XII with a package of pre-medical and pre-engineering classes to support student's career in medical and engineering fields.
It offers the most practical, experimental, exploratory and proven subjects in dynamic and competitive sense.
It opens up the opportunities in the fields of medical science, engineering, architecture, forestry, agricultural science etc.
It helps to join non-science disciplines of your choice in academia.
Course Details
Compulsary English
Compulsary Nepali (Grade 12 only)
Physics
Chemistry
Mathematics
Optional Subjects
Biology (Zoology/Botany)
Computer (grade 11 only)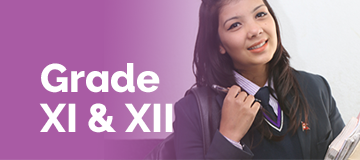 Management Stream
Premier offers Management Stream with ample exposures to the business environment through excursion, industrial visit and practical training.
It contributes to acknowledge the fast pace of global industrial world.
It is a foundation to widen the pragmatic managerial skills.
It enhances employability in business and trade.
Course Details
Compulsary English
Compulsary Nepali (Grade 12 only)
Accountancy
Economics
Optional Subjects
Business Studies
Computer Science
Hotel Management
Travel and Tourism
Business Mathematics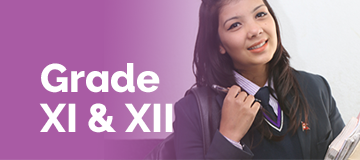 humanities Stream
Premier offers Humanities and Social Science Stream with a wide range of choices in optional subjects and excursions to develop responsible citizen in the future.
It develops critical and creative understanding.
It promotes self-socialization and transformation.
It enhances positive attitude and confidence within the self.
Course Details
Compulsary English
Compulsary Nepali
Optional Subjects
Major English
Sociology
Mass Communication
Prospects
After completing +2 level, the candidates will be qualified for the following prospects:
Plus-two Science Graduates: Study BE (Physical Group), MBBS/B Sc Nursing (Biology group), or any discipline of graduate courses across the globe.
Plus-two Management Graduates: Study BBA/BBS/BHM/BIT/CA or any management courses.
Plus-two Humanities Graduates: Study BA/BSW, or other relevant disciplines.
The Plus-two Graduates will be eligible for assistant level job in any organization on the basis of the nature of their courses.
Eligibility & Admission Procedure
Students who have passed SEE or equivalent are eligible to apply under the minimum criteria of B+ aggregate grade for Science, C+ grade for Management, and D+ for Humanities. They must fill up the application form with the attachment of photocopy of their SEE marks-sheet, character certificate and two copies of passport-sized photo. The students are required to take PPET (Premier Plus-two Entrance Test). And, only the students passing in the PPET merit-based exam and interview in the presence of their parent or guardian will be qualified for further admission process.
Scholarship Criteria
Premier provides a wide range of merit-based, need-based, and student-specific scholarship schemes to needy and deserving students under the following criteria:
SEE result based
Premier Entrance Test Based
Achievement/Award based